We are not affiliated with any brand or entity on this form
Get the free talent release form
Show details
Hide details
STANDARD TALENT RELEASE FORM PARTICIPANT S NAME SERIES/PROGRAM TITLE PRODUCTION DATES In consideration for the opportunity to participate in the above-identified program produced by means and that I shall receive as not receive any compensation for my participation. I further agree that my participation in the program confers upon me no rights of use ownership or copyright. I release Production company its employees agents and assigns from all liability for any claims by me or any third party...
Get, Create, Make and Sign actor consent form
Get Form

eSign

Fax

Email

Add Annotation

Share
How to fill out talent release form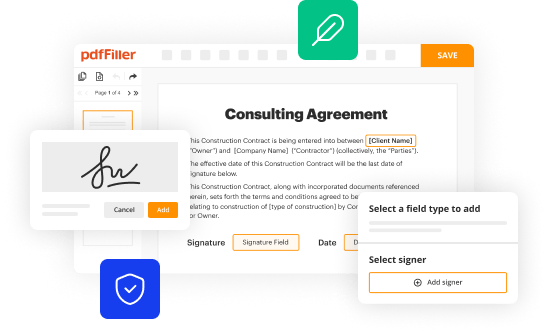 How to fill out talent release form:
01
Make sure to read the form carefully and understand all the terms and conditions.
02
Provide your personal information such as full name, address, contact number, and email.
03
Include the details of your talent or work, specifying the nature of the project or event.
04
If applicable, mention any compensation or royalties that you are entitled to.
05
Sign and date the form to verify your consent and agreement.
06
Make a copy of the completed form for your own records.
Who needs a talent release form:
01
Individuals who are participating in a video or photo shoot where their image or performance will be used for commercial purposes.
02
Actors, models, musicians, and any other talent who will be featured in a project or event.
03
Production companies, marketing agencies, or any entity responsible for using or distributing the talent's work.
Note that the information provided is general and may vary depending on the specific requirements and regulations in your country or industry. It is always recommended to consult a legal professional for specific advice.
This is how it works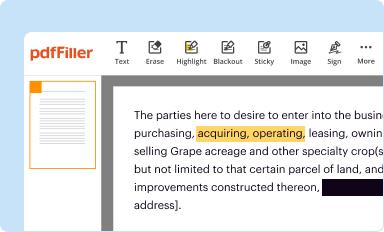 Edit your talent release form form online
Type text, complete fillable fields, insert images, highlight or blackout data for discretion, add comments, and more.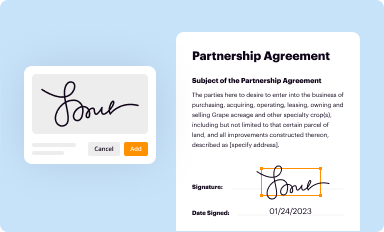 Add your legally-binding signature
Draw or type your signature, upload a signature image, or capture it with your digital camera.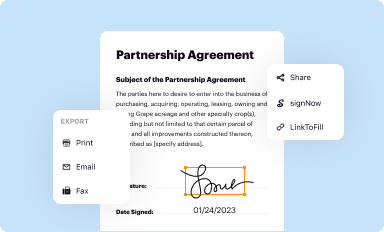 Share your form instantly
Email, fax, or share your talent release form form via URL. You can also download, print, or export forms to your preferred cloud storage service.
How to edit talent release form online
To use our professional PDF editor, follow these steps:
1
Check your account. If you don't have a profile yet, click Start Free Trial and sign up for one.
2
Upload a document. Select Add New on your Dashboard and transfer a file into the system in one of the following ways: by uploading it from your device or importing from the cloud, web, or internal mail. Then, click Start editing.
3
Edit actor release form. Rearrange and rotate pages, add and edit text, and use additional tools. To save changes and return to your Dashboard, click Done. The Documents tab allows you to merge, divide, lock, or unlock files.
4
Save your file. Choose it from the list of records. Then, shift the pointer to the right toolbar and select one of the several exporting methods: save it in multiple formats, download it as a PDF, email it, or save it to the cloud.
With pdfFiller, dealing with documents is always straightforward.
People Also Ask about talent release form
What is a talent release form?
What is the purpose of a musician release form?
What is a music release form?
Do I need a release form for social media?
Is a release form the same as a consent form?
What should be included in a video release form?
What is a release form for a job?
What needs to be in a release form?
What does a release mean in legal terms?
What is a standard release form?
What is the purpose of a release form?
What is an artist release form?
What is the purpose of a release document?
What is a content release form?
What should a talent release form include?
How do you write a release form?
Actor Release Form Pdf is not the form you're looking for?
Search for another form here.
Comments and Help with talent release forms film
Video instructions and help with filling out and completing talent release form
Instructions and Help about standard talent release form
So today we're going to be talking about waivers and release forms these are crucial if you're doing anything commercial and even YouTube getting to the point where you have to have these on a lot of the shoots that you're doing we deal with a lot of dangerous stunts, and we deal with commercial work where we have to have written permission by the athletes and the people that are in our videos, so Carter is a producer is the person often deals with that while we're on set so have him talk about the logistics of that first I just want to say that we're going to have a link to download the waiver that we use you can see exactly what we do that covers us well you know we hope it covers us in court if anything were to happen but pretty many things that the waiver does how it protects you as a filmmaker is 1 it says that anybody that's in your video that they give you the right to use their image or their face or likeness as it says in your video so then after that you can post it on YouTube, and they can't come and say hey you need to take this down the second thing that the waiver does is that it protects you in case anybody gets hurt we do a lot of stunts for our videos, and it's always a question of safety we have a lot of people watching taking part in the video people we don't know we ask our fans to come out and the biggest thing is what would happen if they get hurt doing the slip and slide that we've set up for them, so we have them sign a waiver first saying that knowingly participate in the stunt even though they know it could be dangerous and that they could get hurt and that they can't sue us for getting her in that video saying hey I did the slip and slide I broke my arm, and now you owe me 500 million dollars because I'm sure that happens right anyway, so the third thing is that in our waivers in the case of our waivers they say that even though you can't sue us we do have to have production company insurance you know we when we're working with big brands that's something that they do force you to have, so we have production company insurance that if anyone does get hurt we can't with they're covered under our insurance, so they can't sue us, but we do try and take care of them we don't want anybody to get hurt knock on wood we haven't had huge serious injuries but so that's the waiver in a nutshell and those are the three areas where it can protect you we're going to have that link in the bottom, and we suggest you go look at it, you can change it however you want it to be I know it might not make a lot of sense maybe as a young filmmaker starting out but as things start to grow you never know, and it's good to start that practice especially if you're putting footage on YouTube and then people come by years later and say hey this is an awesome video you made I want to buy some footage and put it in a commercial do you have the releases for the people or the locations in it that's the first question I get asked when people want stock...
FAQ
What is talent release form?

A talent release form is a document signed by a performer or talent that grants permission for their likeness, image, or voice to be used in a production. The form also outlines the specific rights granted to the production company, and any other related terms and conditions. The form is commonly used in the film, television, music, and other media industries.

Who is required to file talent release form?

Anyone who appears in a film or video, or who is recorded for audio purposes, must sign a talent release form in order to give permission for their performance to be distributed, broadcast, or used in any other way.

What information must be reported on talent release form?

A talent release form should contain the following information: 1. The name, address, phone number, and email address of the talent. 2. A description of the project for which the talent is being used. 3. The name and contact information of the production company or other entity responsible for the project. 4. The terms of the agreement between the talent and the production company or other entity, including any compensation or other benefits to be provided to the talent. 5. The dates of any performance or other activities by the talent for the project. 6. A statement granting permission for the production company or other entity to use the talent's name, likeness, and/or voice for advertising, publicity, or other purposes related to the project. 7. A signature from the talent authorizing the release of his or her name, likeness, and/or voice for the project.

When is the deadline to file talent release form in 2023?

The deadline to file a talent release form in 2023 will depend on the particular project and the terms of the agreement between the parties. The best practice is to contact the relevant parties to confirm the deadline for filing the talent release form.

How to fill out talent release form?

When filling out a talent release form, follow these general steps: 1. Read the form thoroughly: Begin by carefully reading the entire talent release form to understand its purpose and the rights being granted. 2. Personal information: Fill in your personal details, such as your full name, contact information, and any other requested information about yourself. 3. Description of the project: Provide information about the project, including its title or description, the name of the company or organization involved, and the purpose or nature of the project. 4. Date and location: Indicate the date and location where the recording or photography session took place, as well as any additional relevant details. 5. Grant of rights: Review the rights being granted and ensure you agree to them, such as permission to use your image, voice, or likeness in media-related projects. Some forms may include specific conditions or limitations on the rights being granted, so be sure to understand them before signing. 6. Release conditions: Be aware of any conditions or compensation mentioned in the form. If there are any concerns or modifications you wish to discuss, contact the responsible party before signing. 7. Consent signature: Sign and date the form, confirming your consent to the terms and conditions outlined. Depending on the form, you may need to have your signature witnessed or notarized. 8. Witness and notary: If required, have a witness or notary public sign the form as well. Ensure they add their contact details and any certification information, if applicable. 9. Keep a copy: After completing the talent release form, make a copy for your records before submitting the original form to the responsible party. Remember, it's important to carefully review the talent release form, seek legal advice if needed, and only sign if you're comfortable with the rights you are granting.

What is the purpose of talent release form?

The purpose of a talent release form is to grant permission and legal consent from individuals (talents) to use their likeness, image, voice, performance, or other identifiable attributes for various purposes, typically in the context of media productions such as films, TV shows, commercials, photographs, or audio recordings. The form ensures that the talents understand and agree to the terms and conditions regarding the use and distribution of their appearance or performance, including any compensation and release of liability. It also protects the producers and individuals involved in the production from any legal claims related to the use of the talents' likeness or performance.

What is the penalty for the late filing of talent release form?

The penalty for the late filing of a talent release form can vary depending on the specific circumstances and the governing laws and regulations in the jurisdiction. In some cases, there may not be a specific penalty for late filing, but it could result in the cancellation or rejection of the project the talent release form relates to. Some potential consequences of late filing could include financial penalties, legal action, or loss of rights and permissions related to the project. It is advisable to consult with a legal professional or research the specific laws and regulations applicable to your situation to determine the exact penalties for late filing of a talent release form.

How can I manage my talent release form directly from Gmail?

Using pdfFiller's Gmail add-on, you can edit, fill out, and sign your actor release form and other papers directly in your email. You may get it through Google Workspace Marketplace. Make better use of your time by handling your papers and eSignatures.

How do I execute actor release form pdf online?

Easy online talent release form template completion using pdfFiller. Also, it allows you to legally eSign your form and change original PDF material. Create a free account and manage documents online.

How do I fill out film release form pdf on an Android device?

Complete your talent release form pdf and other papers on your Android device by using the pdfFiller mobile app. The program includes all of the necessary document management tools, such as editing content, eSigning, annotating, sharing files, and so on. You will be able to view your papers at any time as long as you have an internet connection.